Shopping in Pittsburgh - From Fresh Food Markets to Bespoke Jewelry
Shopping in Pittsburgh - From Fresh Food Markets to Bespoke Jewelry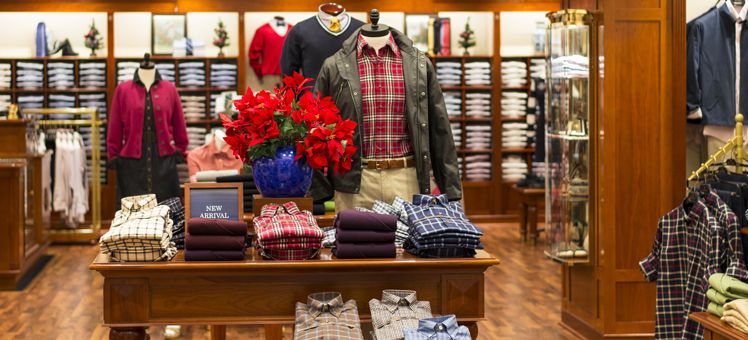 Pittsburgh's shopping choices run from big-name international fashion houses, to second hand bookstores. You can browse street markets in The Strip, and for everyday items there are department stores and shopping malls. For an unusual souvenir, take a trip out to Shadyside. You'll be able to explore local gift shops, and choose from a range of stores selling unique handcrafted jewelry.
Downtown Pittsburgh
Downtown is a good place to look for everyday clothes and household items. It is home to several malls and larger department stores. Macy's carries brand-name clothing and other home necessities. It took over the site of Kaufmann's department store - a Pittsburgh landmark until it closed in 2006. Fifth Avenue Place is a small mall with around 10 fashion outlets, and a convenient central location. Steel and glass tower PPG Place also has a number of shops on its lower floors.
Fifth Avenue Place, 120 Fifth Avenue, Pittsburgh, PA 15222; Tel: +1 412 456 7800; Website: Fifth Avenue Place

Macy's Downtown, 400 Fifth Avenue, Pittsburgh, PA 15219; Tel: +1 412 232 2000; Website: Macy's Downtown
Markets in The Strip
If you enjoy shopping outdoors, try exploring The Strip. The streets here are lined with market stalls, and vendors sell imported items from around the world. The rectangular half-square-mile area between 16th and 22nd Streets, and bound by Penn Avenue and Smallman Street, has a particularly high concentration. Every weekend it fills with farmers selling their fresh produce. The Strip also has several permanent covered markets. Pittsburgh Public Market is full of whole food traders, and Wholey's Fish Market has been selling fresh seafood and river fish since 1912.
South Side stores
East Carson Street in the South Side neighborhood has a growing reputation as a trendy place to shop. You'll find unique clothing stores here, most of them aimed at young buyers. There are also antique shops, secondhand bookstores, and art galleries, as well as 2 shopping malls. South Side Works is a large mall offering upscale shopping - its branch of outdoors equipment retailers REI comes complete with a rock-climbing wall. Further west along the river, Station Square is a 40-acre mall featuring dozens more outlets.
Handicrafts in Shadyside
The prosperous neighborhood of Shadyside is a good place to seek out something unique and unusual. If you take a stroll along tree-lined Walnut Street, you'll be able to explore a whole string of quirky boutiques and galleries. You'll also find some familiar national chains here. One-off specialty shops include card and gift experts Kards Unlimited. On the same block, Four Winds Gallery sells bespoke jewelry, artwork, and handcrafted pottery. North of Walnut Street, Ellsworth Avenue is home to several artists' galleries.
Out-of-town malls
Like most American cities, Pittsburgh is ringed by out-of-town shopping malls. A 10-mile drive west of Downtown, The Mall at Robinson is home to several dozen major retailers. These include JCPenney, Sears, Ann Taylor, and Victoria's Secret. A 15-minute drive north from Downtown, Ross Park Mall features around 150 stores, both high-end and budget. Macy's, Burberry, Lacoste, and Tiffany & Co are all located here. There's also Century III Mall, and South Hills Village Mall. Both of these are located 20 minutes south of town.