What to See and Do in Newport - Beaches, Mansions, History, and Scenery
What to See and Do in Newport - Beaches, Mansions, History, and Scenery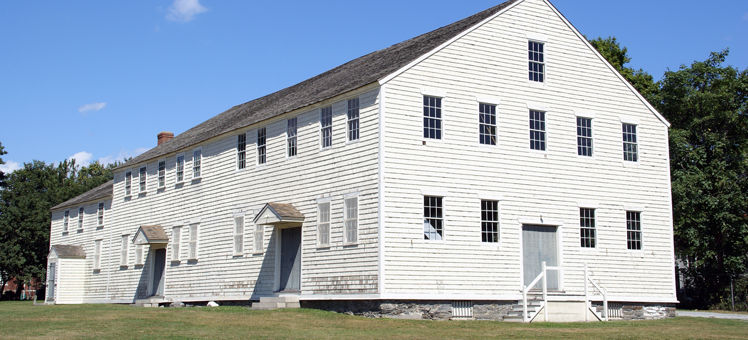 Newport may be justly famous for its miles of sandy beaches and oceanfront Cliff Walk, but you'll find plenty to do even if the fickle New England sun isn't shining. Historical districts deliver you to times when America's richest "summered" here, and when horse-drawn carriages trotted down the brick-lined streets. Magnificent mansions offer an inside look at what life was like during the Gilded Age.
Newport beaches
Playing in the sand and surf of Newport's beaches is a treat, whether you're a New England native or seeing the Atlantic for the first time. Some of the beaches are private, but many welcome everyone. Gooseberry Beach, for example, is open to the public and has gentle waves that make it perfect for children. If you're looking for bigger waves for surfing or swimming, head to Second Beach, also known as Sachuest Beach. Second Beach can get crowded - especially on weekends - but its soft sand and panoramic views more than compensate.
Great walks in Newport
Cliff Walk is a well-known, well-kept, 3.5-mile trail that runs parallel to the Atlantic. You can get off and on at various points, which makes it a handy way to get from one beach to another. The walk is mostly paved. Two other interesting walks are the North and South Newport Harbor Walks. As the names suggest, these explore the shipping center of Newport. On either walk, you'll see piers, boats, and, of course, the harbor. The North Harbor Walk also takes you onto bustling Thames Street, while the South Harbor Walk explores more in the way of architecture.
Washington Square Historic District
This district is named in honor of George Washington, who visited Newport in 1781 and 1790. Many of the buildings here date back to the 1700s. In fact, historians say that this area of Newport could have the greatest number of Colonial buildings in the country. Nowadays, you'll see that some of the buildings - including the Newport Colony House - are National Historic Landmarks, some house businesses, and still others are private homes. In addition to historic buildings, Washington Square includes a park, restaurants, and the Jane Pickens Theater.
Bellevue Avenue Historical District
Here you'll find the 60-plus extravagant mansions that make Newport famous. Several are open for guided or audio tours, including The Breakers, once home to the Vanderbilts. This 70-room Gilded Age mansion is considered by many to be the grandest in a city filled with great homes. There's also a self-guided drive called the Ocean Drive, or Ten Mile Drive, that starts on Bellevue Avenue. You'll enjoy views of the ocean and yet more mansions to admire. Midway along, you can stop at Brenton Point State Park, which offers grassy picnic areas, kite-flying in salty sea breezes, and sweeping vistas.
Thames Street
Lively Thames Street, the hub of downtown Newport, is lined with shops, bars, and restaurants. As you stroll along, you'll see a mix of modern buildings and those dating all the way back to Colonial times. To learn more about the city's past, stop by the small Museum of Newport History, housed in the 1762 Brick Market. Several walking tours depart from this building. Be sure to check out the museum's gift shop, too. Cap off your day with dinner at one of the restaurants along Bowen's Wharf or Bannister's Wharf. Both wharves run perpendicular to Thames Street.
Discover
Find your perfect holiday in Newport
From 100 hotels.