Arts and Culture of Newport - Museums, Movies, Music, and More
Arts and Culture of Newport - Museums, Movies, Music, and More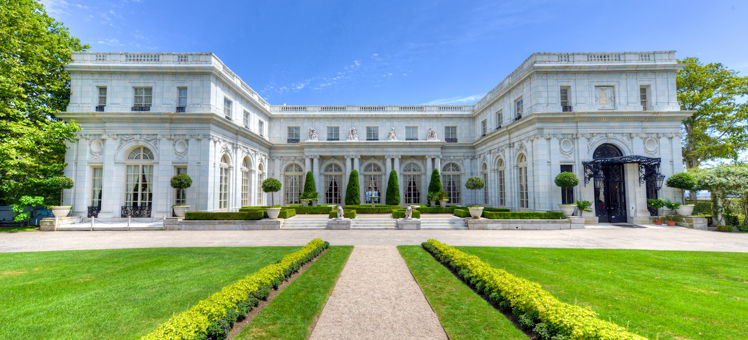 For such a small destination, Newport has plenty to offer those seeking a splash of culture to spice up their beach vacation, including 2 music festivals held at Fort Adams State Park. Newport locals work hard and passionately to keep old-time art institutions up and running, which are worth visiting for their sense of history as much as for the art itself.
Museums and galleries
Newport has only one museum devoted solely to art, the Newport Art Museum. However, you'll also find works of art among the exhibits at other local venue, such as the Museum of Newport History. If you'd like to purchase as well as peruse, there are plenty of art galleries throughout Newport, especially on Thames Street.
Newport Art Museum
This cultural venue is both a house for art and a piece of art in its own right. The museum's 19th-century building is a leading example of Modern Gothic architecture, while its exhibits primarily feature contemporary American art.
76 Bellevue Avenue, Newport, RI 02840. Tel: +1 401 848 8200
Newport Art Museum website
Movies and more
There's only one movie theater in Newport, but it's a special one. The Jane Pickens Theater doesn't just screen movies - it also hosts themed events to accompany them. For example, when it screens the original "Great Gatsby," movie-goers get to enjoy breakfast and a tour of the Newport mansion where it was filmed.
Jane Pickens Theater
Built in 1834, the Jane Pickens Theater's single screen and gold curtains might not take you back quite that far, but they will evoke vintage theaters of the 1950s and '60s.
49 Touro Street, Newport, RI 02840. Tel: +1 401 846 5474
Jane Pickens Theater website
Newport's religious institutions
Rhode Island has a rich religious history. As early as the 17th century, the state welcomed Jews who were being persecuted in their home countries, and Newport is home to America's oldest synagogue. You can also visit historically significant churches, such as St. Mary's Church, where Jacqueline Bouvier married John F. Kennedy.
Touro Synagogue
Built in the 1700s, the Touro Synagogue is now a National Historic Site. It's an active place of worship, but also open for tours.
55 Spring Street, Newport, RI 02840. Tel: +1 401 847 4794
Touro Synagogue website
St. Mary's Church
In the summer, St. Mary's Church offers a weekly walking tour that covers lots of interesting ground. Visitors can learn about everything from religion in the colonies to the church's famous Camelot wedding.
12 William Street, Newport, RI 02840. Tel: +1 401 847 0475
St. Mary's Church website
Festivals in Newport
If you're planning to visit Newport in the warmer months, consider timing your trip around one of the lively festivals. The 3 most popular include the Newport Folk Festival in late July; the Newport Jazz Festival in late July or early August; and the Newport International Boat Show in mid-September.
The Newport Folk Festival
While folk legends like Joan Baez and Bob Dylan made the Newport Folk Festival famous 50 years ago, contemporary folk musicians keep it going, including recent acts like Iron & Wine, Calexico, and Mavis Staples.
90 Fort Adams Drive, Newport, RI 02840. Tel: +1 401 848 5055
The Newport Folk Festival website
Newport Jazz Festival
Like the Newport Folk Festival, the Newport Jazz Festival is held outdoors at Fort Adams State Park. It also has a rich history and attracts many of the big names in its genre.
90 Fort Adams Drive, Newport, RI 02840. Tel: +1 401 848 5055
Newport Jazz Festival website
Discover
Find your perfect holiday in Newport
From 100 hotels.