Pittsburgh's Multicultural Dining Scene - From Polish Fare to Sushi
Pittsburgh's Multicultural Dining Scene - From Polish Fare to Sushi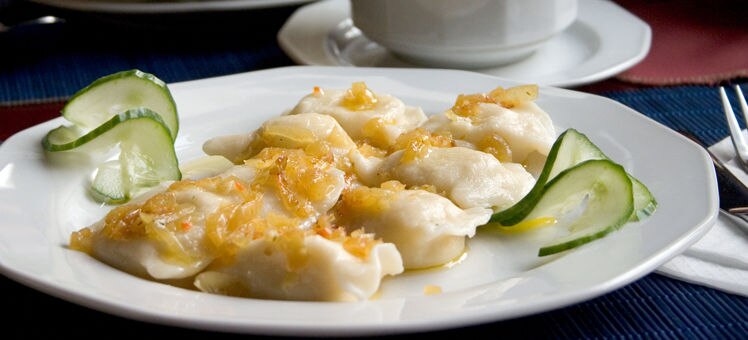 Pittsburgh's restaurant scene covers dozens of global cuisines, reflecting the origins of the immigrants who helped build the city. You'll also find plenty of choice in every price category, in every neighborhood, although most high-end outlets cluster in Downtown. If you want a touch of local color, look out for Primanti Bros. This chain of sandwich shops has around 30 branches all over town.
Typical dishes
Many local favorites have Eastern European origins. They include Polish pierogi - or small dumplings filled with meat, cheese, or vegetables. Also popular are halupki - stuffed cabbage rolls from the Czech Republic and Slovakia.
Downtown Pittsburgh
From steakhouses to top-end Italian joints, Downtown Pittsburgh is where you'll find many of the city's more exclusive eateries. But there are plenty of options in other price brackets. If you want to dine al fresco, head to the old Market Square. This leafy central plaza is surrounded by restaurants, many of them with large outdoor dining areas. These include the Italian-themed Sienna on the Square. Elsewhere in Downtown, Meat & Potatoes not only serves steaks, but also a regularly changing selection of fresh seafood dishes.
The Strip
The Strip is where many locals head for a good-value evening out. The neighborhood is full of warehouses, many converted into cafés and bakeries, and the air fills with the aroma of coffee and fresh bread. There are also several markets. Wholey's fish market - in operation for over a century - is home to Andy's Sushi Bar. The original Primanti Bros. deli, now a citywide food empire, has been serving customers since 1933. It's open 24/7. Their signature sandwiches all contain fries and coleslaw - in addition to other fillings.
East End
There are several lively dining areas east of Downtown. Collectively known as "East End," they comprise the multicultural and student neighborhood of Oakland, and prosperous, residential, Squirrel Hill and Shadyside. Oakland has informal cafés and multicultural eateries that appeal to its large student population. In Shadyside you'll find chic places such as Casbah, a restaurant and wine bar serving Mediterranean-inspired dishes. Pamela's is a chain of American diners with outlets in all 3 neighborhoods. Be prepared to queue for a table, as they are always very busy.
South of the Monongahela
The area south of the Monongahela River covers 2 distinct neighborhoods. The narrow strip of flat land beside the river is South Side, a rejuvenated district that is filling with trendy bars and burger joints. You'll find dozens lining central East Carson Street. Up above, Mt. Washington offers you the chance to dine with a view along Grandview Avenue, also known as "Restaurant Row." Here, places such as Altius and Tin Angel serve exclusive European cuisine. They also have large panoramic windows, allowing you to gaze out across Downtown Pittsburgh as you eat.