Where to shop in the Bahamas - where to go and what to buy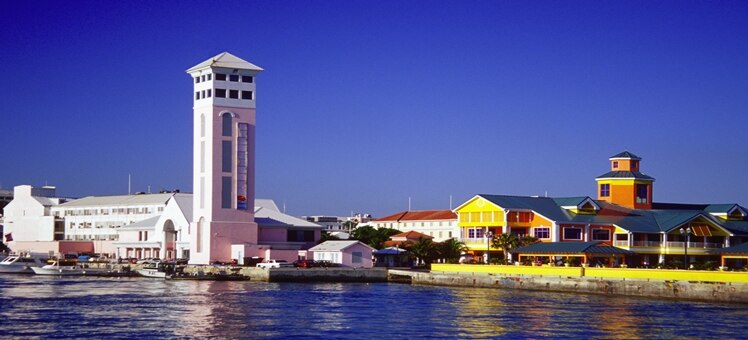 Much more than just endless stretches of sandy beaches, the Bahamas has plenty to offer the discerning traveler hunting for local buys. Emerging commercial spots have cropped up all around the islands, selling everything from handmade crafts to high-end fashion. Head to Paradise Island to explore a string of jostling boutiques or visit Nassau - the capital and commercial hub of the Bahamas - to peruse through a varied selection of the Bahamian goods.
Nassau & Paradise Island
Forming the shopping core of the Bahamas, Nassau and Paradise Island are full to the brim with commercial activity. Dotted with international boutiques, craft centres, luxury shops and local markets, Nassau's extensive shopping power extends all the way to neighboring Paradise Island. Head to Bay Street, Nassau's main thoroughfare, to wander along a wide variety of Bahamian shops. For luxury goods, visit Marina Village at Atlantis to discover a haven of designer retail shops. If it's local crafts that you're after, however, swing by Nassau's famed Straw Market to bargain for local souvenirs and hand-woven hats. Paradise Island has its own craft centre too, where you will uncover a captivating selection of driftwood paintings, straw work, pine seed dolls and conch shell jewelry.
Andros Island
A sweeping setting where land and sea seamlessly intertwine, Andros has become known to locals as a haven for island shopping. Celebrated for its locally produced straw crafts, available in settlements scattered all around the island, Andros has established its own rich shopping scene. From freshly harvested sponges to wood carvings of miniature animals, artisan crafts are a popular source of income here. No visit to Andros would be complete, however, without purchasing an Androsia – a locally produced multicolored batik and symbol of the island.
Grand Bahama Island
Bustling with endless shopping potential, Grand Bahama Island is another popular spot for locals to shop in the Bahamas. Make your way over to the Port Lucaya Marketplace and the International Bazaar to discover the two main shopping districts of the island. Here you'll find local arts and crafts, leather goods, crystal, fragrances and authentic cuisine all being touted at bargain prices.
Long Island
Known for its unspoiled natural beauty and authentic Bahamian spirit, Long Island epitomizes the essence of island shopping. As well as being home to countless exclusive resorts and palm-fringed beaches, Long Island has a handful of interesting shops, from book and magazine stores to local boutiques, beauty supplies to gift shops. Made famous by the straw constructions of the late seamstress Ivy Simms, the craft sentiment of Long Island can be felt all around. It's highly likely that you will return home from Long Island with a suitcase full of one-of-a -kind straw pieces.
The Exumas
Largely restricted to boutique hotel shops, The Exumas have become famed for their luxury resorts and relaxing beaches rather than a compelling shopping scene. However, small craft centres and artisan shops do exist, scattered all around the island in prominent areas such as George Town, Great Exuma. Here you will discover a wide range of hand-woven good, straw hats and baskets, shell jewelry and Christmas tree ornaments, all brightening up the local market scene.
Bahamas shopping tips
Avoid the US Spring Break season when shopping in the Bahamas. This is when most islands will become crowded with an influx of tourists, making shopping an unpleasant experience. Duty-free shopping is offered on items such as cameras, china and crystal, watches and clocks, jewelry, leather goods and fragrances; prices tend to be 20 – 25% lower than in the US.