Los Angeles shopping guide – where to go and what to buy
Los Angeles shopping guide – where to go and what to buy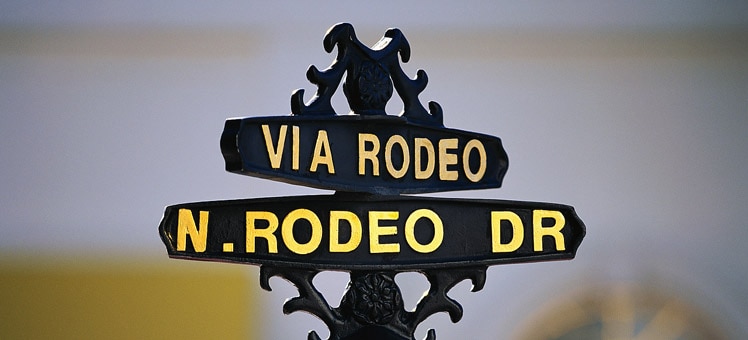 Los Angeles truly is a shopper's paradise – absolutely stuffed with flashy malls, retail boulevards and quirky independent stores. International fashion takes the upper hand here, from the most outrageous designs to sleek modern elegance. The legendary Rodeo Drive, portrayed in so many movies, is the obvious shopper's magnet – but if you venture beach-ward you'll also find more affordable shopping havens, in the hipster hangout of Abbot Kinney or Long Beach's Retro Row.
Beverley Hills
Whether you like to splash the cash or you simple want to marvel at those that do, Beverly Hills is the place to come for a shopping spree. Full of designer boutiques such as Gucci, Prada and Yves St Laurent, fashionistas will be in their element. The iconic Rodeo Drive and newly minted Robertson Blvd are also prime places for celebrity sightings. For those who have more modest budgets, The Beverly Center is more mainstream with high street stores under its roof as well as speciality boutiques and the iconic department stores Macy's and Bloomingdale's.
Melrose Avenue, Hollywood
Found between La Brea and Fairfax Avenues in Hollywood, Melrose Avenue is a well-known shopping district and pioneer of Southern California's new wave and punk cultures. Dubbed the 'New Rodeo Drive', Melrose Avenue is much quirkier than its Beverly Hills neighbor; an eclectic mix of independent boutiques, coffee chains, restaurants, funky clothes stores, one-off buys and vintage finds. It does, however, have one thing in common with Rodeo Drive - it's also great for people watching. As a place to see and be seen, Melrose Avenue attracts the young and trendy as well as those who like something a little less predictable from their shopping experience.
L.A. Fashion District
Right in the heart of Los Angeles, L.A. Fashion District is a downtown institution – several blocks dominated by fashion outlets. Some streets are aimed at businesses and sell wholesale, like 12th Street, but head here early on a Saturday for some sale bargains. For regular fashion finds, textiles and accessories, the market-like Santee Alley is the place, offering one of the most diverse shopping experiences in the city. Don't be afraid to haggle in these shops, and remember to bring cash with you as most places don't accept credit/debit cards. As a respite from browsing, head to sweet-smelling 8th Street, home to the largest flower market in America.
Abbot Kinney, Venice Beach
For a chic street full of hipster character, Abbot Kinney is your Venice Beach 'shop 'til you drop' retail hub. Another popular spot for celebrity sightings, this shopping street is another upmarket option but also offers a number of restaurants, cafes and even food trucks should you want to give the plastic a rest and watch the world go by. As well as clothes stores, you can expect to find unique boutiques selling anything from stationary and ice cream to art and even pets. Prices on Abbot Kinney are slightly higher than average, but window shopping is, as always, free.
4th Street, Long Beach
Also known as 'Retro Row', 4th Street is the place to come for all your kitsch and vintage needs - rumour has it this street is now used by Hollywood film crews to source props. Offering speciality stores and bookshops, and oozing an 'arty' vibe, 4th Street is a prime hunting ground for unique pieces and items with a story. As well as retro and vintage stores you can find a number of thrift stores, plus plenty of surf and skate shops. Retro Row also vibrates with a distinct cultural buzz; the Art Theatre is found here - opened in 1924 - and Portfolio Coffeehouse became the first Long Beach coffee shop to run poetry readings for its customers.
Discover
Find your perfect holiday in Los Angeles
From 1420 hotels.