Shenzhen Food and Dining Guide - Restaurants, where to eat, and more
Shenzhen Food and Dining Guide - Restaurants, where to eat, and more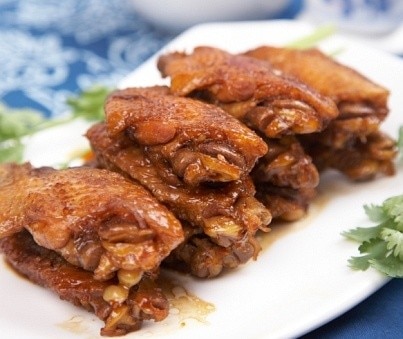 Options for diners in Shenzhen rival those for shoppers. In fact, anywhere there are shopping centers, department stores and marketplaces you're sure to find restaurants, food courts and fast-food establishments.
One of the most ubiquitous fixtures of Shenzhen is the Eat Street. These are found across town, each featuring a long line of lively Chinese restaurants. Different streets often have their own specialties, and there are dozens of them across town. Some of the most accessible are in Dongmen and Bagau.

While Canton influence prevails throughout this region, Shenzhen is vibrant and multi-cultural enough to enjoy great dining diversity. Western cuisine is rooted in the expatriate community of Shekou, while the ever-present Chinese tourists bolster demand for cuisine from practically every corner of China.


Shekou
This residential area is largely home to expatriates and has accumulated the city's most diverse collection of restaurants. The centerpiece is Sea World, a retired French ocean liner cemented in place.


Huaqiangbei
The tree-lined streets of Huaqiangbei are host to one of the city's densest collections of restaurants and bars. Diners enjoy Western favorites, especially fast-food restaurants like McDonalds, Pizza Hut and Starbucks.


Overseas Chinese Town (OCT)
The OCT is a particularly popular dining area, and most of the restaurants are highly accessible as they're within walking distance of the OCT metro station. While the selection here spans everything from Cantonese to Western cuisine, the OCT is an especially good place for Korean food.


Bagua First Road East Street
Bagua was the first 'Eat Street' in Shenzhen. Early on, it served mainly Cantonese fare to homesick factory workers, though it's more diverse these days. Locals order snake (a kind of blue-collar delicacy) when it's in season from October to January.
Shenzhen restaurants
360
1002 Jianshi Road, Shangri-la Hotel, Luohu
Phone: +86 755 8396 1380
As one of the newer restaurants in town, 360 perches on the top two floors of the Shangri-la Hotel and serves delicious contemporary cuisine. When it comes to atmosphere and elegance, this is one of Shenzhen's top options.
Sea World No. 3 Jalan Stonor, KLCC
Phone: +60 3 2142 8611
It's impossible to miss the massive cruise ship cemented into the ground that is Sea World — its nine decks house hotel rooms and a collection of bars and restaurants that attract expatriates and tourists with Western fare.

Shenzhen Number One Production Team
Hong Hui Road, Dai Ju Yuan metro station, Shekou
Phone: +86 755 8247 6222
It may be themed and over-the-top, but this restaurant serves excellent period cuisine from the days of the Revolution. Sure to thrill visiting Chinese, this dining experience may not be exactly what Western tourists had in mind, but it's worth it if only for the strangeness. After all, where else will you ever eat food served by waiters in Red Guard uniforms?

Find more information about Shenzhen and hotels in the area:
Shenzhen hotels | China hotels
Discover
Find your perfect holiday in Shenzhen
From 940 hotels.