Macau Travel Tips - Helpful hints and advice on local destination information
Macau Travel Tips - Helpful hints and advice on local destination information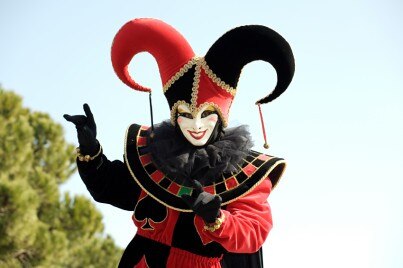 Although traveling in Macau can be a lot of fun, travelers will find that a small amount of preparation is needed in advance in order to make the trip go smoothly. Only a small minority of local people speaks English, and visitors may find that although there is plenty of public transport available, it is best to ask someone from their hotel to write down destinations in advance.
Customs and etiquette
Generally speaking, although the people of Macau are friendly to foreigners they are also shy. Visitors show bear in mind that English is only spoken well by a minority of locals and avoid speaking loudly in public. When communicating, try using body language with small, friendly gestures.

Some casinos have strict dress codes and visitors who dress informally may not be allowed to enter. Tipping is not common practice in Macau as a 10% service charge is included in the price of most goods. However, a small tip is generally appreciated by bellhops and waiters.


Money
The currency of Macau is the pataca (MOP) and there are approximately eight patacas to the US dollar. Hong Kong dollars are also accepted by most businesses and this is the currency of choice in casinos.

Money changers will change Hong Kong dollars and US dollars and the best rates are offered by the money changers at the Barrier Gate. It is worth noting that patacas cannot be changed outside of Macau, so visitors need to remember to change all notes before leaving.

There are banks and ATMs located on virtually every street in Macau and these machines dispense both pataca and Hong Kong dollars. Visa and MasterCard credit cards are widely accepted in major restaurants, stores and the ferry terminal, although some merchants may ask for a token minimum purchase amount, such as MOP 100.


Weather
The climate in Macau is often hot and humid and visitors need to plan their trip carefully to avoid suffering from the high humidity levels. The best time to visit Macau is from October to April, when the weather is cool and dry. Temperatures rarely fall below 14°C during this period and humidity is relatively low.

Tourists who visit Macau from June to September, however, will find that the temperature often rises to over 30°C and the weather can be extremely humid, making sightseeing a sticky and uncomfortable experience. Typhoons often occur during this time and visitors will need to carry an umbrella to shield themselves against the frequent rainstorms.


Transportation
Walking is perhaps the best way to explore the Macau Peninsula as most of the main attractions are located close together and the streets are clean and easy negotiate. However, some form of transport is needed to explore the rest of Macau.

Travelers who can speak Cantonese or Portuguese will have no trouble traveling on buses run by Transportes Urbanos Macau (Transmac) and Sociedade de Transportes Colectivos de Macau (TCM). However, English is rarely spoken on these buses and other visitors may find it better to simply travel by taxi as fares are reasonable. It is also possible to hire a car and travel independently around Macau.

Macau International Airport (MFM) is located off the shore of Taipa Island and there is a bus station queue located outside the arrival hall. Buses and taxis can be taken from here to just about anywhere in Macau.


Fast facts
Population: 541,200
Spoken languages: Cantonese, Mandarin, Portuguese, English,
Electrical: 220 Volts, 50 Hertz
Phone/calling code: +853