Beijing Sightseeing Guide - Visit notable attractions and landmarks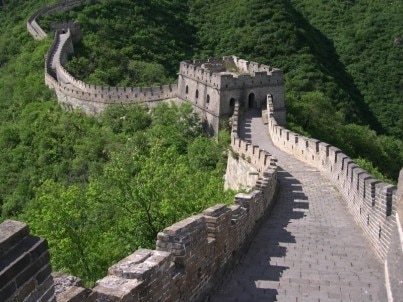 Tiananmen Square and the associated Forbidden City are the main sights in Beijing and attractions that every visitor should check out. The sheer dimensions and feelings these landmarks evoke are worthy of a trip to the Chinese capital alone.
There are stunning temples and palaces all around the city and it can be a headache to decide which one to see next. Getting in the likes of the temples of Heaven and Confucius are musts, while those into the history of communist China may want to pay a visit to Mao's corpse in the Mao Zedong Mausoleum.

Other, must-see attractions and landmarks in and around the city include the Great Wall at Mutianyu, north of Beijing, and the modern Bird's Nest Olympic stadium.


Tiananmen Square
The world's largest public square lies in the heart of Beijing in Dong Cheng district and is signified by distinctive monuments and the massive portrait of communist leader, Mao Zedong. The square is bordered by Tiananmen Gate, the Forbidden City, and the Great Hall, among other noted sights, and is best seen on foot.
Forbidden City
This massive palace lies just north of Tiananmen Square and was home to the Ming and Qing dynasties from the 14th century up to the early 1900s. It features thousands of rooms across dozens of buildings and is today one the city's most impressive museums.


Mao Zedong Mausoleum
The embalmed body of the founder of the People's Republic of China lies behind a glass coffin in this huge structure, which takes center stage in Tiananmen Square. It is a must-see building at night as it is beautifully lit.


Temple of Heaven
The stunning Temple of Heaven is one of Beijing's must-see temples and lies in a bustling park in Chong Wen district. The temple is best seen on foot in the morning before the tourist hordes arrive.


National Stadium
The so-called Bird's Nest stadium in Chaoyang District is Beijing's newest major landmark, built for the 2008 Olympic Games. Lovers of architecture may like to tour the stadium as well as the nearby CCTV Building and World Trade Center Tower III. Getting here by taxi is the best bet.


Great Wall (Mutianyu)
Although outside the city, no visit to Beijing would be complete without a look at the Great Wall. Stretching for thousands of miles from west to east and originally built to keep out the Mongols, the wall is studded with impressive forts and is best seen by official tour bus from the city.