A New York Central Park travel guide – peaceful strolls, ice skating and Shakespeare
A New York Central Park travel guide – peaceful strolls, ice skating and Shakespeare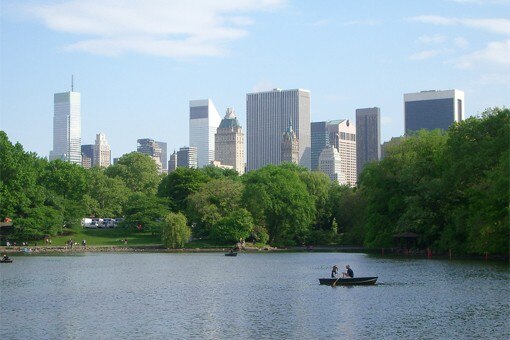 Spend a day beneath the sun, shade or stars in New York City's back garden on a Central Park holiday. Book a New York City hotel and pack your picnic basket.
Relaxing
Central Park is an oasis of calm in a frenetic city. Picnics in Sheep's Meadow, boating on the lake, people-watching at Bethesda Fountain or smelling the tulips in the Conservatory Gardenow Bridge promise a rejuvenating change of pace from city life. Winding paths take strollers around the reservoir, over the Bow Bridge and along grassy hillsides.


Family fun
Central Park is New York City's playground. Climb to the top of Belvedere Castle for a view over the wooded Ramble. Watching the sea lions play at feeding time in the Central Park Zoo is always a favorite for children. Ride the Carousel or watch puppeteers work their magic at the Swedish Cottage Marionette Theatre. Ice skating at Wolman Rink in winter or playing at the Victoria Gardens amusement park in summer provide fun diversions.


Music and culture
Central Park buzzes with cultural events, especially in summer. The New York Philharmonic plays on the Great Lawn in July, while Shakespeare in the Park wows crowds with star-studded performances. SummerStage puts on weekly performances by local and national acts. Year-round, street performers - jugglers, skaters and musicians - can be found along the Mall. Grab a seat on a bench and be entertained any day of the week.


Practical information
Getting There: Many subway lines serve the park, with stops on the west and east sides, the south-west and south-east corners, and at the top of the park.

Visitor Information: Three visitor centers provide directions, park maps, event calendars and volunteers to help guide you. They are the Dairy (just south of 66th St.), Belvedere Castle (just north of 79th St. transverse) and Charles A. Dana Discovery Center (top of the park).