Top 10 cultural things to do in Minneapolis
Top 10 cultural things to do in Minneapolis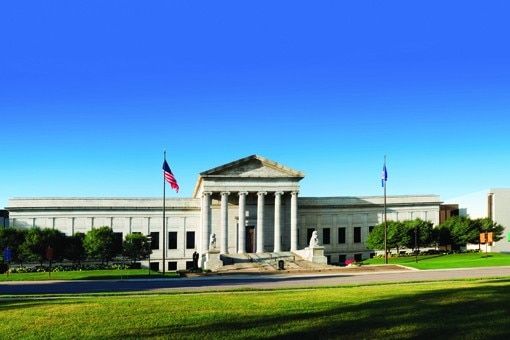 Whether you're into the art of European masters or the music clubs where Prince hung out, you'll find a plethora of cultural offerings in the Twin Cities. Book a Minneapolis hotel and follow this list of the top 10 cultural things to do in Minneapolis.
Modern creations on Loring Park
Visitors flock to the giant cherry and spoon, Minneapolis' iconic Spoonbridge and Cherry sculpture, at the Minneapolis Sculpture Garden, adjacent to the Walker Art Center. Entry to the peaceful Loring Park garden is free.

Walker Art Center: 1750 Hennepin Ave., Minneapolis


Celebrate diversity at MOSAIC
Energetic hip-hop concerts and Indian music and dance performances are just some of the attractions during the summer-long MOSAIC program. Kebab and tamale vendors help fuel this cultural street party as the Twin Cities celebrate diversity at venues all around town.


Artistic masterpieces at the Minneapolis Institute of Arts
Whether enjoying the vivid colors in Delacroix's Fanatics of Tangier or contemplating the scintillating brush strokes of van Gogh's Olive Trees, art lovers come to the Institute to admire the collection of works from Europe, Asia, Africa and America, dating from the 14th century to the 20 th century.

Minneapolis Institute of Arts: 2400 Third Ave. S, Minneapolis


Theatre on the Mississippi River
The circular blue Guthrie Theater has three stages and puts on plays ranging from Shakespeare to experimental works. During intermission, audience members get a chance to step out onto their own stage - the Endless Bridge, a cantilevered lobby that juts out toward the broad Mississippi River.

Guthrie Theater: 818 S. Second St., Minneapolis


The glories of Gehry at the University of Minnesota
Modern art stars like Roy Lichtenstein and Georgia O'Keeffe claim interior wall space at the Weisman Art Museum. Outside, visitors can't resist a stroll around the museum's rising and falling stainless-steel exterior, designed by Frank Gehry. Better bring sunglasses.

Weisman Art Museum: 333 E. River Rd., Minneapolis


Music and theatre on Hennepin Avenue
Broadway musicals, headline concerts and renowned theater troupes perform beneath the neon marquees of Hennepin Avenue. Minneapolis claims more theater seats per capita than any in the United States after New York, easily one of the top 10 cultural things to do in Minneapolis.

Hennepin Theatre District: Hennepin Avenue between Fifth and 10th Streets South, Minneapolis


Jazz at the Dakota
Whether it's energetic Afro-Cuban rhythms or cool piano improvisations, live jazz fills the air every night at the Dakota. Before returning to your Minneapolis hotel, linger over drinks at one of the nation's most famous jazz clubs.

Dakota Jazz Club: 1010 Nicollet Ave., Minneapolis
Radio Americana in Minnesota's Capital
Beloved and nationally-broadcast, the radio program A Prairie Home Companion celebrates Midwestern life before live audiences at The Fitzgerald Theater. The theater also hosts musical concerts and dance, from classical to modern.

The Fitzgerald Theater: 10 E. Exchange St., St. Paul 55101


Live Music at First Avenue
"His Royal Purpleness" Prince once hung out and performed at First Avenue, the club where "Purple Rain" was later filmed. Since then artists ranging from the White Stripes to Marilyn Manson have followed him onto the stage. Visit yourself for a night of live hip-hop and indie rock.

First Avenue: 701 First Ave. N., Minneapolis


Swedish roots in the American Midwest
Swedish music recordings fill the air at the American Swedish Institute, a palatial building adorned with everything from Scandinavian lace to Swedish porcelain stoves. The museum recounts the important role Swedes played in settling the Twin Cities.

American Swedish Institute: 2600 Park Ave., Minneapolis