An Alcatraz travel guide – the picturesque island with a dark past
An Alcatraz travel guide – the picturesque island with a dark past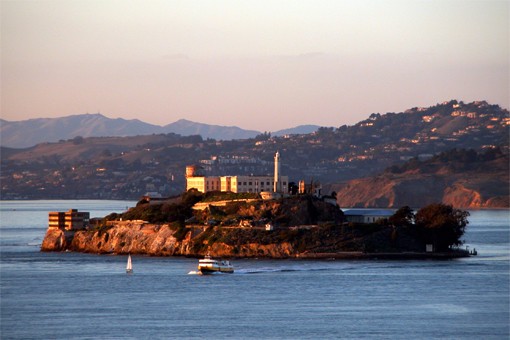 Whether you're an amateur sleuth or a wildlife watcher, everyone will get a kick out of an Alcatraz holiday. A 15-minute boat ride from a range of hotels near Alcatraz, the intimidating prison island hides tales of life behind bars, and is home to rare birds and flowers.
The world's most famous prison
Take the spine-chilling audio tour of the island prison, which between 1933 and 1962 housed some of America's most dangerous criminals. See the cell where notorious gangster Al Capone was incarcerated, and touch the cold steel bars of the isolation block which held 'the Birdman of Alcatraz', Robert Stroud.


An adventure island for kids
Despite Alcatraz's dark past, a visit to Alcatraz is perfectly child friendly. The prison tour's narrating of the daring 1962 escape from Alcatraz is hugely dramatic and child-friendly. Kids can enjoy the scenic boat ride from their San Francisco hotel across the Bay, spotting the array of wildlife around 'The Rock'.


An area of natural beauty
A visit to Alcatraz is more than a prison tour. Named after the Spanish word for pelican, the island is home to a large population of seabirds, including cormorants and guillemots, allowing visitors to get up close. Alcatraz's numerous rare species of flora and fauna are a flash of color amid the imposing concrete prison.
Views of the island's history
For 19 months between 1969 and 1971, American Indians occupied the prison island in protest at their treatment by the US government. Nowadays visitors can relive the experiences of this community, pacing through the now-deserted squats and seeing the graffiti left behind.


Practical information
When: Every day of the year except Christmas Day and New Year's Day.

Where: Alcatraz island in San Francisco Bay. Half- hourly boats cross the bay from the city's Pier 33, along the Embarcadero.

Duration: The standard tour is 2 ½ hours. Buying tickets in advance is strongly recommended.