Spring vacations in Austin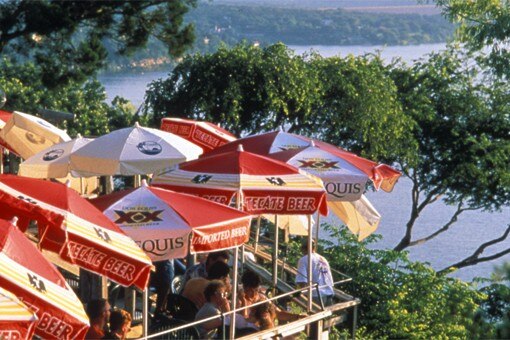 Lively music festivals, spicy Mexican dinners and hillsides awash in wildflowers highlight a springtime vacation in Austin. Book a spring hotel in Austin and discover its seasonal pleasures.
South by Southwest!
The festival of all music festivals kicks off an Austin spring. Every night for 10 days in March, dozens of clubs around the city host hundreds of concerts featuring up-and-coming bands. The city buzzes with industry folk, musicians, journalists and music fans as they run from concert to concert, stopping for barbecue and beer along the way. Joining the party is all part of the fun.


Shopping and strolling
Browse the art galleries and folk art shops on South Congress Avenue and break up the day with a Southwestern brunch at South Congress Café. North across the Congress Avenue bridge are the couture shops and bookstores of Lamar Boulevard and souvenir shops on Sixth Street. Stop for a pint of local brew and rest your feet in a pub with a patio, look for a favorite CD or record, then taxi back to your Austin hotel. On the first Thursday of every month, the city celebrates First Thursdays. South Congress Avenue shops stay open late, and the street turns into a buzzing mix of jugglers, markets and live music.


Wine tasting in the Hill Country
A leisurely drive through the winding roads of the Hill Country Wine Trail is an easy escape. The hillsides are filled with colorful wildflowers in full bloom. Viognier and cabernet are there for the sipping inside the barn-like tasting room at Becker Vineyards and Flat Creek Vineyards offers rare muscato. In April celebrity chef dinners and tastings are held at Saveur Texas Hill Country Wine and Food Festival.


A Wild West rodeo
Nothing says "Texas" like an authentic Wild West rodeo. For two weeks in March, Austin hosts the Star of Texas Fair and Rodeo. Wrapped in the delicious aromas of a barbecue cook-off, dancers do the two-step to live country music bands. Kids race in a Rodeo Rumble and cheer on a cow-milking contest. A parade along Congress Avenue kicks off this annual event.
Experience Austin nature
Austin's parks and nature preserves come alive in springtime. Traverse the rolling meadows of Blunn Creek, or go spelunking in Goat Cave. At Zilker Park a hike to the top of a cliff rewards the hardy with a sweeping view of downtown Austin. Less strenuous is the soothing oriental garden of Zilker Botanical Garden. Tortoises, lizards, bats and bees are the attraction at the Austin Nature and Science Center.


Sunset dinner along the water
Mild evenings in Austin make for a perfect setting for a sunset dinner along the water. Plates of semolina-crusted oysters or venison chorizo quesadillas bring hungry diners to the Shoreline Grill, overlooking Town Lake and the Congress Avenue bridge. At sunset thousands of bats take flight from beneath the bridge. Try the spicy chipotle cream sauce over rattlesnake cakes on the terrace at Hudson's on the Bend, overlooking Lake Travis. At Oasis, the fiery orange glow dipping below the hillside above Lake Travis is an only-in-Austin experience.