A South Padre Island travel guide – sunny beaches, water sports and big Texas fun
A South Padre Island travel guide – sunny beaches, water sports and big Texas fun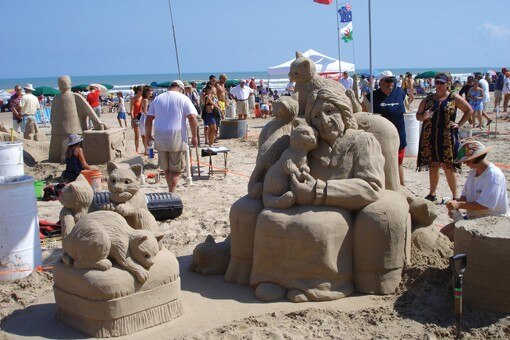 A South Padre Island break brings you to the palm tree-lined beaches of southern Texas, just 5 miles north of Mexico. Book a South Padre Island hotel for your chance to soak up the sun on this resort island's silky white sand and splash in the warm Gulf of Mexico's waters.
Sun and Sports
Although South Padre Island is less than four blocks across at its widest point, it packs big fun into its small island location. The subtropical climate is perfect for golfing or riding horses on the beach. Great waves off the southern tip of the island draw schools of surfers. Anglers charter deep- sea fishing boats, hoping to reel in Texas-sized marlin or tuna. And snorkelers and scuba divers explore the colorful tropical reefs of the Gulf.


Natural Wonders
The southern location and protected Gulf coast of South Padre Island provide a number of unique natural habitats for wildlife interactions. Begin an eco- tour of the island at the Dolphin Research and Nature Center, where you'll zip along the waves on a motorboat to meet the local dolphin tribe. Move on to the island's east cost, bordering the Laguna Madre coastal marshes, for great bird-watching, including elusive peregrine falcons, terns and roseate spoonbills. And don't miss Padre Island National Seashore, just north of South Padre, where rare, prehistoric-looking ridley sea turtles make their annual summer migration to lay their eggs on shore.
Family Fun
The fantastic Gulf of Mexico beaches with their toe-tickling sand and sparkling waters make for a dreamy family vacation. In fact, dreaming about making a perfect sand castle is such a popular pastime here that professional sand-castle builders can be hired to help kids with their constructions. For a wet and wild afternoon, Schlitterbahn Water Park, at the far south of the island, offers speeding water slides and kid-friendly wave pools along with local beach access and a restaurant with tasty seafood from the Gulf.
Discover
Find your perfect holiday in South Padre Island
From 600 hotels.