A San Antonio travel guide – Spanish missions and riverside vacations in the heart of southern Texas
A San Antonio travel guide – Spanish missions and riverside vacations in the heart of southern Texas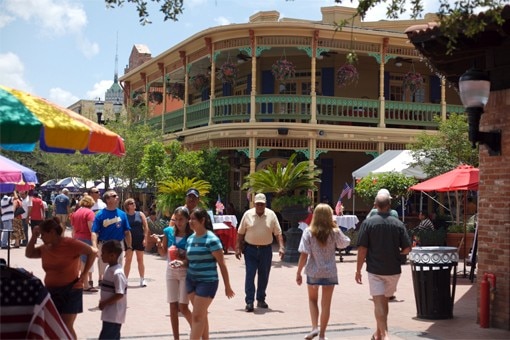 A San Antonio vacation means a mix of cultures, including Spanish missions, German settlements and the American frontier spirit. Book a San Antonio hotel and discover the unique blend of this southern Texas metropolis.
Get your bearings
San Antonio lies just three hours from the Mexican border. The city's center is divided by the San Antonio River, site of the cool, leafy River Walk, rimmed with riverside restaurants, shops, music venues and San Antonio hotels. Southeast is San Antonio's Downtown, including the Convention Center and the historic San Antonio Missions. Look for family favorites Six Flags Fiesta Texas and SeaWorld of Texas theme parks on the city's western outskirts.


Music, dance and art
Czech polka dancers and Lebanese merchants share space with Mexican cattle hands and German farmers at the Institute of Texan Cultures, creating a unique blend in this San Antonio museum. The Guadalupe Cultural Arts Center celebrates Latino and Native American traditions at musical and dance performances, while the hot pink Museo Alameda museum combines history, art and live performances to trace Latino culture in a San Antonio vacation.


Spanish missions
Follow Spain's religious mission to Texas at the San Antonio Missions National Historical Park. Five adobe missions lie within the park, their 18th-century wall paintings and gardens still intact. The most famous is the Alamo, located Downtown, where 189 Texans died defending the fortress against Mexican General Santa Anna. The original chapel, barracks and a shrine to the fallen Texans lies within lushly landscaped grounds. For a good explanation of the battle of the Alamo visit the Alamo … The Price of Freedom at the nearby IMAX theatre.


Tex-Mex, German and American flavors
Head to San Antonio's River Walk, with Mexican, seafood and steak restaurants edging its meandering course. Taste the flavors of San Antonio's German roots at Schilo's near the Alamo for authentic bratwurst and Sunday evening oompah bands. Contemporary Japanese, Italian, Mexican and American menus can be found at restaurants in Alamo Heights.
Mexican handicrafts and boutique buys
Fill suitcases with hand-crafted Mexican goods – silver and turquoise bangles, brightly colored wool blankets and leather goods – at Market Square Downtown. La Villita, San Antonio's first neighborhood, sells Southwestern American crafts on the River Walk. For upscale boutique shopping, head to Alamo Heights, where stores display trendy dresses and custom-made leatherwear.


Fun for the family
Feel the splash of leaping dolphins and watch the antics of penguins and flamingos at the world's largest marine theme park, SeaWorld San Antonio. The park lies on the city's western edge, as does Six Flags Fiesta Texas, an amusement park spotlighting Texas' diverse cultures with themed roller coasters, rides and restaurants. Elephants and lions amuse visitors at the San Antonio Zoo in Brackenridge Park, also home to the Witte Museum, with a hands-on science tree house, hummingbird gardens and native Texas tarantulas.